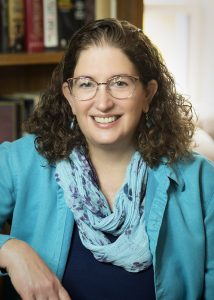 I became interested in homeopathy over 20 years ago when my nine-month old son had repeated ear infections with no relief after many antibiotics. One trip to a homeopath and the infections were resolved. This amazingly curious event got me interested in learning more and I began reading about homeopathy. Along with the expert guidance of a qualified homeopath, I treated my family and eventually studied to become a nationally certified classical homeopath (CCH).
I served on the board of The National Center for Homeopathy (NCH) from 2012-2020, as conference chair for 2015 and 2016 and was Board President from 2017-2019. I served because I am passionate about educating people about homeopathy and I was excited about the organization's growth and consumer outreach.
While on the board of NCH, I served as Education Committee Chair where I worked with over 40 volunteers – homeopaths, naturopaths, parents, home prescribers, etc. – to create a new 300+ page study guide called Homeopathy 101: Using a Homeopathic Kit at Home. This book is currently being used for my study groups.
In addition to my homeopathic practice and board work, I also manage a speed reading company called Rev It Up Reading, which offers in-person and online speed reading education. I have authored several speed reading books and one on study skills. I had been a longtime member of The National Speakers Association where I honed my public speaking skills for my businesses. I served on the board of my local library for 10 years including a two year stint as board president.
I am happily married with two adult sons. I also manage the care and affairs of my elderly mother. I enjoy Master's swimming, walking, yoga and reading as time allows.